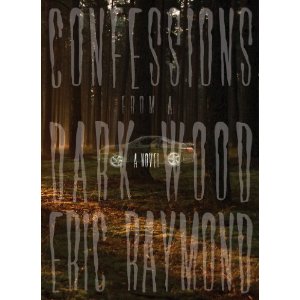 Last Saturday a youngster from the fifth floor decided he would sneak down to our floor—four—and stab a guy he had a beef with. It didn't go exactly as planned. He stabbed the guy a few times all right, but apparently he had not thought about how he would return to five free and clear and he was beaten nearly unconscious by the bunky of the victim and others, finding himself in the hospital instead of back upstairs. I didn't see any of this, mind you. My cell is near the end of the hall and the ill-conceived stabbing took place near the front. Also, though it happened at noon, I was asleep.
The c.o.'s immediately found the instigator—bloody, dazed, and swelling—after the fight, but they needed to find the other guy quickly for good reason: they want to punish anyone guilty of violence (even if an inmate is attacked by another, he is forbidden to fight, no matter what), but more importantly they need to make sure the other fighter isn't dying, maybe unbeknownst to him. There is also the possibility of retribution by friends of either party. Less than an hour after the events, a group of c.o.'s walked by everyone's cells and had us show them our hands. The thinking is, if you've been punching someone, you'll have marks on your hands. I've never seen this tactic nab anyone.
It didn't work on that Saturday either, so at about 3 p.m. they locked down the fourth floor. For dinner we were brought peanut butter and jelly in little white containers, along with four slices of bread, an orange, and a sugar cookie. At about 8 p.m. half a dozen officers began "shaking down" our floor, having us strip to our underwear, looking over our bodies for marks. After the body inspections, the stabbing victim was still at large. How, one might ask, can a person who was jabbed several times with a sharp object hide this fact while naked? I have no idea. I constantly marvel at the games, sneakiness, and just plain balls some of these guys routinely exhibit. I would not have made it that far. After a couple of bloody pokes, I probably would have given up and gone to the hospital for stitches and Tylenol, complaining the entire time about how much it hurts.
After putting our clothes back on, we were taken individually to talk to a lieutenant. He asked me if I knew what had happened. "I guess there was a fight," I answered. "I really don't know anything about it. I was asleep," I said somewhat proudly. "I went to breakfast, but I was asleep at lunch." He told me I was free to go.
Prison is the only place I've found where sleeping for large portions of a normal day can save you a lot of hassle. No one gets mad at you for napping. Try sleeping at home some afternoon with three kids running around while your wife takes care of everything. You may be stabbed yourself.
We remained locked down all day Sunday as well, though at some point, the stabbing victim had been identified, taken into custody and presumably treated for his injuries. I never learned how he was finally found, but I wondered, why are we still locked down if all the principal combatants have been caught? Not only that, but both of these men will be moved to other, separate prisons. They have finally gotten out of the Michigan Reformatory, which is one of, if not the worst prison in Michigan. So, in essence, they will be rewarded for bad behavior while we who didn't stab someone or beat them senseless were locked down, fed crappy sandwiches, and made to stay in our cells contemplating the punishment for acting like decent human beings. To me, the inversion of logical and common sense rules is the worst part of prison. It is maddening—like being bossed around by dysfunctional, dumb children with no higher authority to appeal to. The children in charge can do pretty much whatever they want; if they are ever questioned about actions they take, the unassailable answer they always give is, "it's for the security of the facility."
I believe most people think what they would hate most about prison is the threat—the imagined promise—of violence, both sexual and otherwise. The sexual violence, at least in Michigan prisons, is practically non-existent, and other bodily violence like the recent stabbing, is never random. If you stay out of questionable activities and mind your own business, there is really nothing to worry about. Life here always feels as if violence is imminent, but really it's all in your head. If you can just get used to the idea that you live in a ridiculous environment where A rarely leads to B, where right actions seldom lead to desirable results, and the worst people are more often than not treated the best, prison would be a vastly better fate than it is.
Likewise, if you can swallow one big issue with Confessions From a Dark Wood, it is a vastly better book.
Confessions is a first-person account of a man named Nick Bray's short-lived career in the corporate world. He is fired from his job at Purv—an online porn outfit specializing in sex with industrial machines—for confusing "Captain Fucktronic" with "The Dildonator." It is a wonderfully absurd and inventive chapter of the book. On his way out of Purv's corporate office for the last time, he meets his partner for the next 200 pages, Sadie, an aspiring domestic terrorist.
At Nick's father's funeral he is offered a job for a salary somewhere above six figures by a rich businessman Nick's father had inspired. He takes the job, but regrets it. The corporate spending Nick witnesses is insane, but accurate, and the situations are suitably crazy. The blurbs on the back of this physically beautiful book (black with a twilight photo of a forest's interior, the title in nearly holographic script across the front—small presses, in this case Sator Press' editor and publisher, Ken Baumann, do book covers better than anyone else on the planet) compare Confessions to Bret Easton Ellis and George Saunders, but I think it owes a bigger debt to the cold, modern reality of Don DeLillo and the iconic strangeness of Franz Kafka. If you have never criss-crossed the country to sit in on meaningless meetings with blowhard moneybags, there is no way to portray that world as too ridiculous. It's nuts, and what is even more nuts are the people around you hurtling through space in aluminum tubes who seem perfectly okay with the craziness.
So, what's my big issue with this book? It's not the ghost that Nick's father becomes (though why do the dead always have to be so philosophical?) it's Sadie, the would-be porn actress tattooed with corporate logos, constantly planning for a domestic suicide bombing. She has a jacket and explosives and a phone to set it all off. Nick knows it, and he knows she's going to do it, yet he never considers turning her in.
He does not have to turn her in, but he at least has to consider it. He has to wrestle with what to do. He must know he is guilty of crimes of omission that could put him away forever. This is a book reveling in the absurdity of modern business, yes (Nick's boss has a pet orangutan, Shelby, that he confides in), but there is no indication that regular societal laws are suspended.
Despite the prevalent role of a ghost, the book follows rules. However, if/when Sadie blows herself up, killing untold dozens, her entire life will be inspected in microscopic detail—the F.B.I. and A.T.F. are going to know with whom she lived in the months previous to her act. They are going to know he knew and did nothing. The author may be trying to draw a correlation between actual terrorism and the "terrorism" of corporate fat-cats, which could be made to a point, but not fully. They just aren't the same.
This is Eric Raymond's first novel and I don't think it's such a horrible thing to have a flaw in your first book. As much as I would love for my first book to be perfect, world-changing and universally-acclaimed, that is actually about the worst thing that can happen to a first-time author. Mr. Raymond's got places to go now, whereas if the book was "perfect," the only place to go is down. The writing is wonderful ("San Francisco was a place of illusions, a city drawn on God's Etch-a-Sketch, waiting for one earthquake to shake it out" [172]), clear and strong, and I'll look forward to his next book. I was certainly glad to have this one while waiting for the lockdown to be lifted, for sanity to prevail, for the children to come to their senses.